As a newly envisioned stage production that ran at Theatre Under The Stars in April of 2017, Dreamgirls the musical is a love letter to a time when the music of Motown reigned supreme. I designed the lettering for a Dreamgirls logo, and worked with The Neon Gallery to produce it into a neon sign that I then utilized in marketing collateral.
We produced a photoshoot with the lead cast, shot by photographer Os Galindo, and used the photography in "Motown"-era posters to promote the production.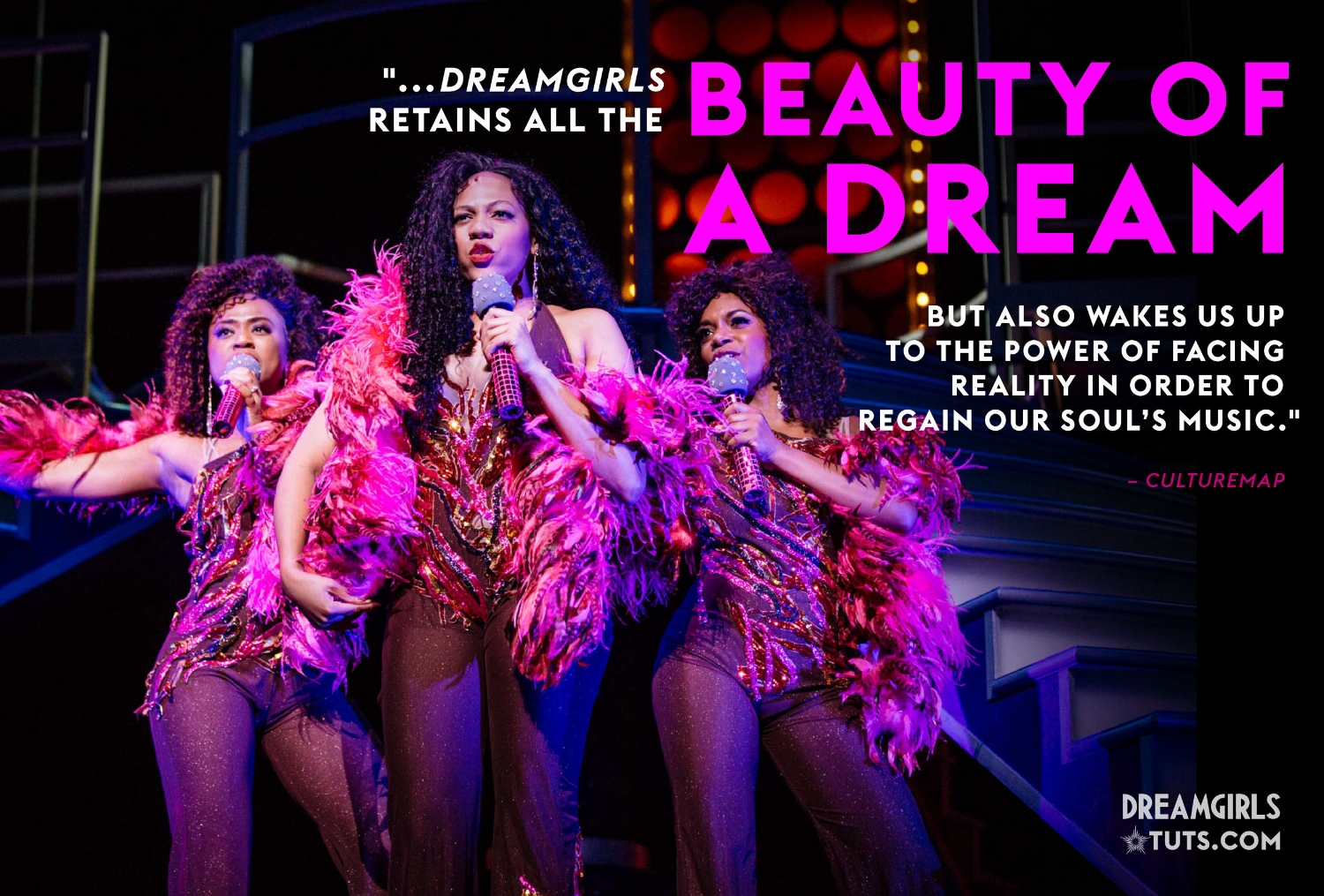 Once the production was on stage, we incorporated review quotes into production photography to continue promoting the production on digital channels.